How To Get Perfect Curls
Top tips for Curly Hair at Melanie Richards Hair Boutique Salon in Peterborough
What is the best way to get your curls to stay looking good? How do you prevent frizz on curly hair? These are common questions we hear in our Peterborough hair salon – that's why we have compiled a guide and some top tips for curly hair.
Achieving the perfect curl isn't easy and it can take a lot of preparation. Some curly hair works best when left to its own devices and need little attention while other curls need to be tamed and controlled!
Did you know at Melanie Richard's you can earn reward points on all your favourite hair & tanning services?
We give 5 points for every £1 spent at our hair salon in Peterborough with the VIP Loyalty Club. Points are redeemable against in-salon service services and products including everything from hair colour, hair extensions and take-home professional haircare.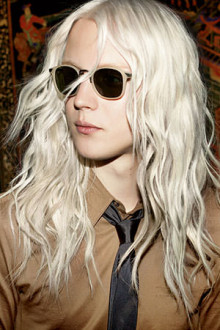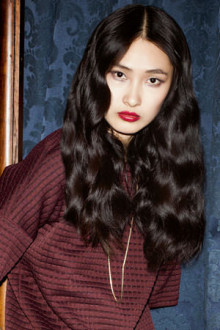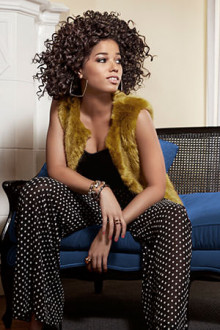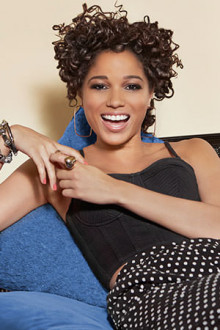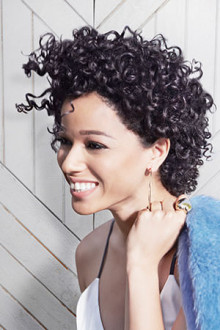 Keep Your Curly Hair in Tip-Top Condition Advice From Melanie Richard's Hair Boutique Salon
To prevent split ends and breakage on curly hair it is worth investing in regular haircuts to keep your hair looking healthy and shiny. This will in turn help your hair to form better s shapes needed to create perfect curls!
Our team is made up of highly talented stylists who are dedicated to creating the perfect hairstyle for you. They will suggest hairstyles that suit your face shape and individual style.
If you are still stuck for hairstyling inspiration for your curly hair check put our hairstyle picker, simply filter by gender, colour, length and style. We have hundreds of images for you to be inspired by in our Peterborough Hair salon.
Use The Best Products For Curly Hair
To save styling time and protect your curly hair from heat damage, invest in some quality hair care products to keep your curly locks looking glossy and healthy.
Our team of experienced hair stylists will be more than happy to advise you on which products are best suited to your hair type and texture. Why not pop into our hair salon in Peterborough and chat with one of our friendly team?
Keep on Top of Your Hair Colour at Melanie Richard's Hair Salon, Peterborough
Hair colour can add instant shine to your hair and make it look super glossy and healthy. At Melanie Richard's we love to keep up to date with the latest hair colouring trends and techniques and will suggest hair colours that you are sure to love.
From on-trend Ombre & Balayage to pastel hair colours and bold red shades we will deliver the perfect hair colour for you.
Keep the Waves in Your Curly Hair
Does your curly hair often go flat and frizzy after a few hours? At Melanie Richard's Hair Boutigue Salon in Peterbourgh our experienced hairstylists are skilled in all aspects of hairdressing and will give you soloutions to tame your unruly curls!
Curly hair can often be naturally dry and coarse – why not treat your tresses to a deep conditioning hair treatment and rehydrate and nourish your hair to leave it looking silky and smooth?
Kerastraight Brazilian Blowdry at Melanie Richard's Hair Boutique
Do find your hair is dull, dry and damaged, curly, wavy or frizzy? If you struggle to manage your hair try a Kerastraight Smoothing Treatment, a hair smoothing, de-frizzing treatment which will change the way you style and care for your hair. Available now at our hair salon in Peterborough.
Book Your Hair Appointment at Melanie Richard's Hair Boutique Salon in Peterborough
To book an appointment with the hairstyling experts in our Peterborough hairdressing salon please call our friendly and professional team on 01733 553 600.
Don't forget to check out our fantastic Salon Offers & Discounts – If you are looking for last minute hairdressing and beauty services in Peterborough then check our our salon Late Deals ideal for those last minute hair appointments.