Fade Haircuts for Men
Faded Men's Hair Cuts at Melanie Richard's Hair Boutique Salon in Peterborough
If you are bored of having the same hairstyle or you want to update your existing short, back and sides gents' haircut then why not try the latest hairstyle for men and get a hot new look for summer?
There are a variety of different faded hair cutting techniques available at Melanie Richards Hairdressing Salon in Peterborough delived by our team of hairdressing experts. Choose from low faded hair cuts, mid fade hair cuts and high faded gents' hairstyling to get a top trending new look.
At Melanie Richards Hair Salon in Peterborough we like to keep up to date with all the latest mens hairstyling trends and cutting techniques, your talented gents' hairstyling expert at Melanie Richards Hair Salon will expertly use hair clippers to go from a shorter hair length or even bald skin, and graduate up to longer length hair towards the top of the head to give you a men's hair cut that is bang up to date.
All graduation techniques and types of fade work on any hair length and texture and work as a curly or wavy gents' hairstyle, as well as looking great as a sleek, straighter gents' look. Looking for a gents' haircut that works well with facial hair or a beard? The fade hair cutting technique works brilliantly and will achieve a look that is bang on trend.
So, if you are looking for the best barbering and male hair cutting services in Peterborough, at Melanie Richard's we have you covered.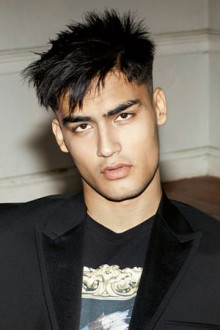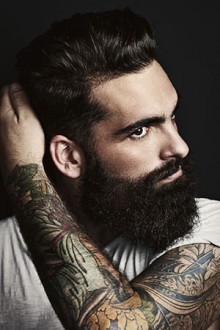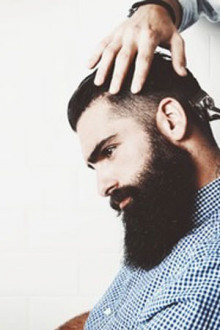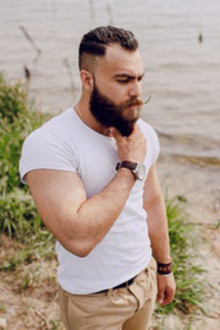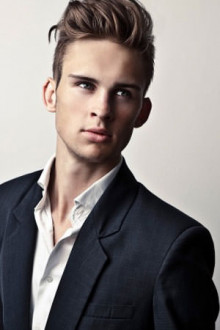 The Low Fade Haircut Trend for Men at Top Peterborough Hair Salon
The low fade men's haircut is very stylish and looks modern and trendy. This style of fade is left low and very short and starts to blend into more length around the temples.
Our expert gents' barbering team in our Peterborough hairdressing salon, suggest the wearing your hair slicked back with gel for a polished and groomed men's hairstyle.
The Mid Fade Haircut Trend for Men at Melanie Richard's Hair Salon in Peterborough
The Mid Fade Hair Trend for men starts typically above the ears, achieving a dramatic look. The mid fade hair cut blends perfectly into medium length hair and looks great styled tousled and textured.
To achieve a messy men's hairstyle leave your hair to dry naturally and embrace its natural movement for a tousled look. Due to the mid fade hair cut being versatile you can wear it with a deep parting and combover for a top trending men's fade hair cut.
The Skin Fade Haircut Trend for Men at Melanie Richard's Hair Boutique Salon in Peterborogh
Heard about the latest craze for the Skin Fade Hair Cut ? At Melanie Richards Hair Salon our team of hairdressing experts will deliver you a high quality gents' hair cut and give you a top men's hair trend for summer 2017.
Be bold and have fun with your hairstyle and try a dramatic skin faded hair look. The Bald Fade Hair Cut shows an obvious contrast between hair lengths. This low maintenance yet stylish hairstyle for men gives a strong look.
For a top-quality gent's haircut or hair colour visit the hair experts in Peterborough's Melanie Richard's hair salon. Call us on 01733 553 600 or book online.
Did you know we offer amazing deals on last minute salon appointments in Peterborough?Take a look at our Late Deals Page – available to both new and existing clients and perfect for those last minute appointments.