Introducing The DEESSE Professional LED Facial Mask
Unique LED Mask Treatments At Melanie Richard's Beauty Salon in Peterborough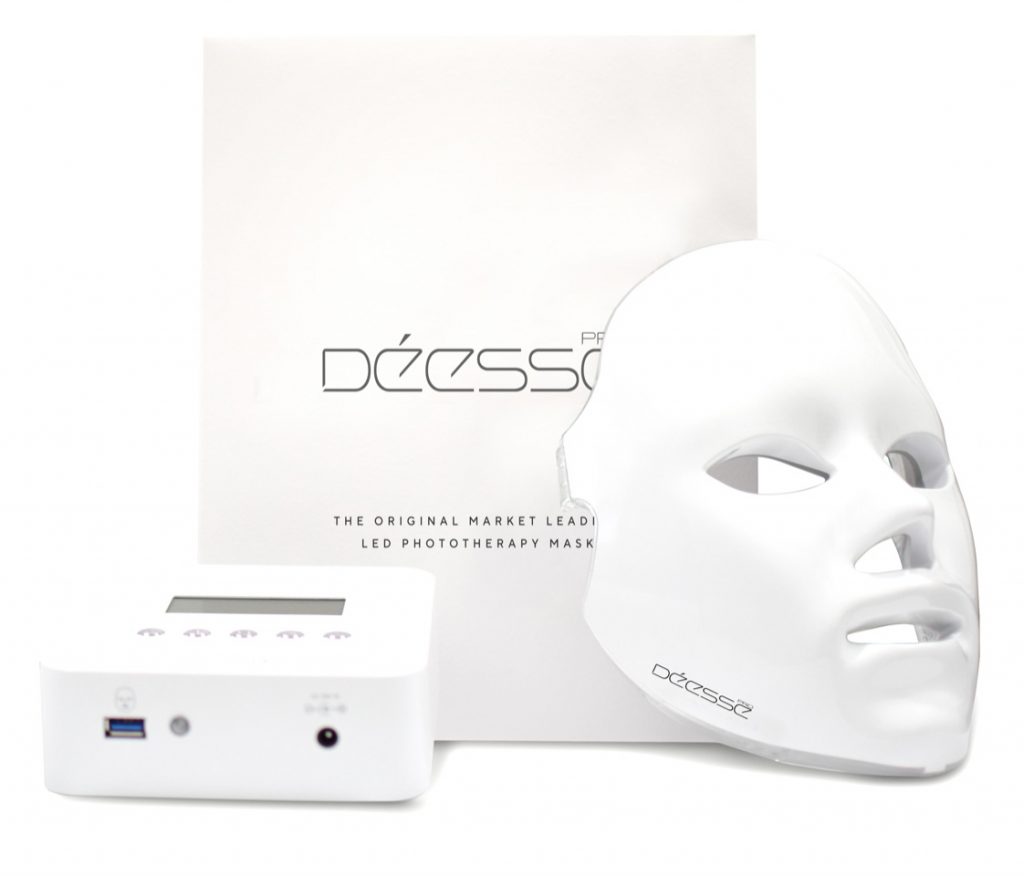 If, like us, you're always looking for the next best beauty hack then you're going to love the latest DEESSE Professional LED Facial Mask Treatments available in our Peterborough beauty salon.
These revolutionary facial treatments are the latest celebrity beauty secret and are a safe, pain-free way to aid facial skin rejuvenation. This cutting-edge treatment has a multitude of benefits including the enhancement of the skin's natural appearance, leaving it looking younger and fresher. It is especially effective for addressing the visible signs of ageing, as well as acne, slackened skin, and uneven skin tone.
Using low-level light therapy (LLLT) and light emitting diodes (LEDs) we can tailor the results to your individual needs. It also incorporates the use of galvanic currents to further enhance results.
The Best LED Facial Treatments Near Me
Peterborough
Reduce Skin Pigmentation & Increase Collagen Production
The mask makes the ideal lunch-time facial. Not only is it fantastic for your skin and increases collagen production by 200%, iIt's also a great way to relax.
LED Facials at Melanie Richards beauty salon, Peterborough, are available in 10- or 30-minute treatment sessions. We can tailor a bespoke treatment or course of treatments for you and have pre-programmed options available as well!
The mask features four wavelengths to provide a multitude of skin rejuvenation treatments to the face and neck. Using six different lights, we can tailor the results to your individual needs and specific skin concerns.
Enhance Your Look - Facials to Treat Specific Skin Conditions
Our LED Masks use four different lights so we can tailor the results to your individual needs. The red LED light has anti-ageing benefits, the blue LED light provides anti-bacterial relief, the green LED light calms the skin and reduces pigmentation, and the near infrared light rejuvenates the skin, boosting collagen and skin elasticity.
Treatment modes include:
•Anti-ageing
•Purifying
•Brightening
•Post procedure
•Calming
•Anti-ageing express
Led facials can also aid common problematic skin conditions such as sun damaged skin, acne, and can improve skin tone.
How Do LED Light Therapy Masks Work?
Each mask contains several little LED bulbs, which emit light at a wavelength of 630nm. This then is absorbed into the deeper layers of the skin to increase blood flow, and stimulate the production of new cells.
This can aid the body's natural healing process and can increase the production of collagen to give you more youthful looking skin that is firmer with fewer fine lines and wrinkles.
The correct coloured mask for your skin type and specific skin concerns can also reduce acne, by getting rid of bacteria from the skin, inflammation can be reduced and uneven skin tones and textures improved.
Improve Appearance Of Spots & Blemished Skin With LED Light Masks
There a number of benefits light therapy skin treatments offer and we will help you find the most suitable for you. the device uses a variety of different colour lights depending on your skin's needs and desires.
Blue:
• Blemish fighting action without irritation
• Helps regulate natural oil production
• Helps spot prone skin

Green:
• Lightens and reduces existing pigmentation
• Improves the skin complexion
• Neutralises, balances and calms skin

Red:
• Increases the production of collagen and elastin
• Help reduces fine lines
• Improves skin texture and tone
• Increases the skins natural hydration
• Stimulates circulation and lymphatics
• Revitalise the complexion
• Restores the skin radiance

Near Infrared:
• Boosts metabolism as more ATP produced
• Rejuvenates the skin
• Promotes circulation
• Promotes scar healing
• Improves loose, sagging skin
• Increases skin elasticity five-fold
• Reduces collagen loss

DEESSE Professional LED Facial Mask Prices, Peterborough
Talk to your skin specialist about the right combination of treatments for your skin type and concern. We offer a 10-minute treatment for £20, 30-minute treatment for £40 or a course of 6 treatments for £100.
Book Your LED Facial at Melanie Richard's Hair & Beauty Salon, Peterborough
Call our reception team today on 01733 553600 to book your Professional LED Facial Mask at Melanie Richard's hair & beauty salon in Peterborough.